Pathfinder Learning Center
A Place for Self-Directed Learning
Now Open!
Accepting Applications
Try a New Way
"Life isn't about finding yourself. Life is about creating yourself."
--George Bernard Shaw
Pathfinder Learning Center is a school alternative that allows students to craft their own educational journey.  Many students don't feel challenged, inspired, or supported in traditional school, but giving them the opportunity to own their learning re-engages and allows them to feel invested and respected.  The center mentors are there to support and guide students but the route is driven by the students themselves as they follow their interests and goals. 
Supporting Self-Directed Education
  Community
We are a small and welcoming community serving a diverse group of learners.
---
  Portfolios
We document each member's learning pursuits for use in homeschool reporting, college applications, resumes, and more.
---
  Interests
Members have the time and space to pursue their interests in depth. Our staff provides ideas, resources and guidance.
---
  Mentoring
Each of our teen members have a staff mentor that they meet with each week, to plan and reflect.
---
  Opportunities
With freedom and flexibility, members can access myriad resources and possibilities.
---
  Flexible
Our learning environment is highly adaptable to meet the individual needs of the members. We support varied learning styles, family needs and schedules.
---
  Classes
Our classes represent the wide range of interests of our members.
---
  Independence
We encourage members to take greater responsibility for their lives. We foster the skills that bolster autonomy and self-reliance.
---
  Out in the World
Join us on field trips. Take or sit in on college classes. Volunteer in an area of deep interest. Find internships.
Upcoming Events
Join us for Pathfinder Game Night on December 12, 2023! Have fun, meet new people, and hang out for a bit!
Date: December 12, 2023
Time: 7PM
Place: Pathfinder Learning Center 731 Mass Ave Arlington, MA 02476
We are excited to start another year of exploring, experiencing, and learning together! Pathfinder Learning kicks off on September 6, 2023!
[/cs_column][/cs_row]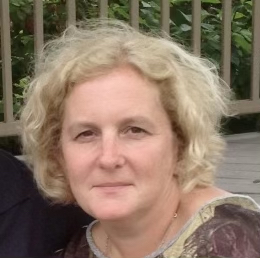 Julia Kelahan, Director
Julia is a mom to 5 kids, all of whom have unschooled. She is highly experienced with the unschooling dance of offering inspiration in tandem with hanging back to allow the child to point the way. She also has extensive experience with the public school IEP process and familiarity with various ways of being that can pose challenges to learning, including adhd, dyslexia, and anxiety. She also has extensive knowledge around executive functioning skills and is currently in a program on the subject at Landmark College. This has created a passion in her for helping other parents and families know that there is a vital and vibrant alternative to traditional schooling.
Julia has a B.A. in history and has always wished for a time machine for exploring. Absent that, she desperately wants to do one of those live-like-a-different-time-period tv shows. In addition to history, Julia has delved fairly deeply into the world of food, at various points running a baked goods delivery service, offering an email meal plan subscription, working as a personal chef, and acting as the creative and cooking force behind a farm cafe.
When she dreams about having free time (see the above thing about 5 kids), she imagines she will learn to play cello, continue to develop her fledgling painting skills, and go on a very long walking adventure.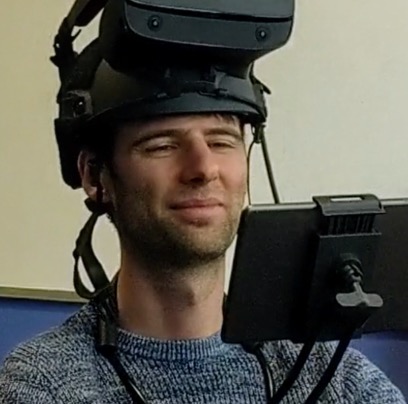 Dan Roy
Dan is a lifelong learner. Growing up, he attended eleven schools, comparing the strengths of each as he searched for better options. Ultimately, unschooling, independent studies, and interest-based learning communities were his favorites. As a high school dropout, he personally experienced deschooling, both the stuck feeling and subsequent burst of energy from aligning interests and daily focus. The main thing he wanted at that time was more community and mentorship, hence this learning center!
Dan actively weaves learning throughout his life. He married based on compatible learning philosophies, and together they unschool their son. Dan runs a learning game company, inspiring a love of learning through play. He researches how to use emerging technologies like virtual and augmented reality in learning, and how to best support learners in pursuing their interests. He learns with undergrads and grad students by collaborating on multi-year projects together.
Dan has many and varied interests he happily shares with fellow learners, including game design, creative writing, comedy, world building, transmedia storytelling, illustration, animation, photography, cinematography, architecture, music, history, current events, language, culture, psychology, computer science, machine learning and AI, microbiology, modeling and simulation, qualitative and quantitative research, making, social entrepreneurship, impact investing, and community building. 
Dan deeply values the honor and privilege of accompanying learners and their families on journeys of self discovery, moving from fear to possibility together.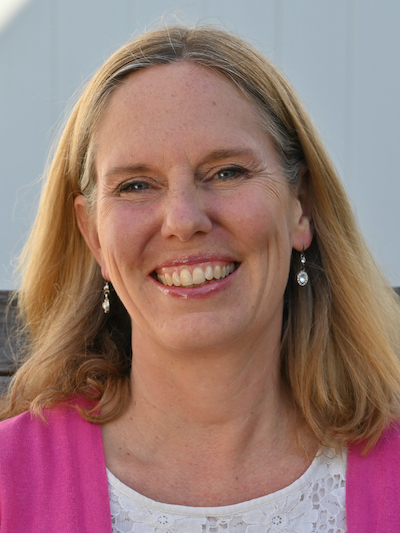 Emily Berheide
Emily believes every child has unique gifts and is passionate about helping children recognize those and feel proud of who they are. Emily has a master's degree in occupational therapy and has been working for the last fifteen years with a wide range of kids to discover their talents and figure out how to put them to use in the real world. She has worked in public schools, special education collaborative schools and individually with youth and their families to transform the conversation from being centered on a child's deficits to discovering a child's special qualities, interests and passions and encouraging those to blossom. Emily is inspired by self-directed learning centers because they are places where this can happen all day, every day. She had a dream of having a  self-directed learning center open close to their home so it could be an option for her children if they were interested in this path. Pathfinder Learning Center is an answer to that dream and now her 13-year old daughter and 11-year old son have chosen to attend. Emily is excited about being the Community Engagement mentor for the center. In this role, she takes kids out into the community to have real world experiences. Several examples of this are visiting businesses in areas of interest and setting up internships and volunteer experiences for teens. This role is a perfect match for her life's purpose of helping children to believe in themselves, embrace their natural talents and pursue their dreams!
Frequently Asked Questions
What happens after self-directed learning?
Students who choose self-directed education successfully move on to high school, college, work, or even travel as a next step. Outcomes are very similar to students who pursue traditional learning paths.
Are there state requirements?
All members who enroll at Pathfinder must register as a homeschooler in their school district. We can assist with this process.
Kids and families who want a different approach to learning. Those who: feel bored, unchallenged, and want more; have learning differences that schools don't address; want more time for a passion; feel lost or bullied at school; or find the structure and values of school confining and frustrating.
Pathfinder Learning Center is committed to being accessible to all. We work with families from all financial backgrounds. Contact us to learn more about becoming a member.
Pathfinder Learning Center is a non-profit organization dedicated to enriching the lives of self directed learners between the ages of 11-18.
Donate Today!